Tis' the season for fancy pants, sparkly dresses and sharing cocktails with co-workers. No one wants to arrive to a party underdressed, overdressed, can't participate in dancing because you wore the wrong shoes and/or minutes after arriving you say "oh-sh*t I'm frickin' freezing"..and end up leaving early. I know cause' I've done all the above.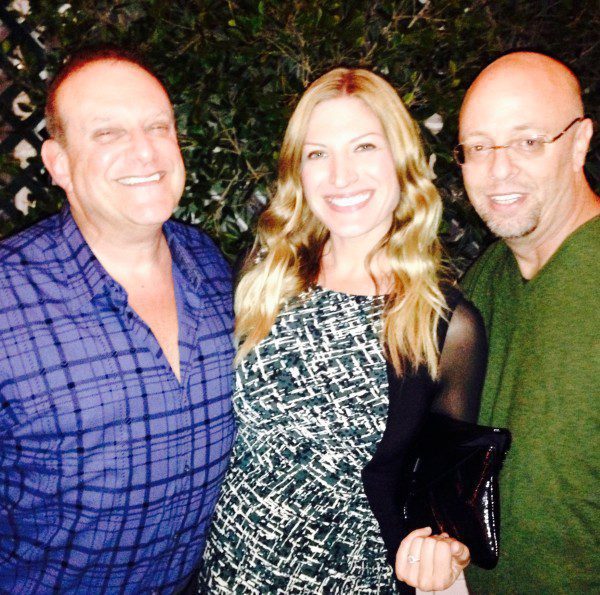 3 fashion tips for arriving to your parties in style and comfort:
1.Investigate the Venue: What kind of place is it? Is it black tie, at a house or casual restaurant? For example, my husband's work party was at the Sunset Room in Malibu, CA. Since it's by the beach and for a entertainment radio company the attire is less formal than a corporate party at The Waldorf in New York.
However, even though All Access work attire is casual, my husband ditched his jeans and put on well-fitting slacks. After all, the company was spending money and time to have us there. Dress like you appreciate the host. The president, Joel Denver, went for dark jeans and a dapper button-up…but hello he's the boss! Guys, if you're not the CEO, bump it up a notch. Ladies a comfortable dress is always fun. Refrain from showing too much leg or cleavage. A dress with ruching is always a nice option for covering up any belly bulge from accidentally over eating too. Yummy!
 2. Elastic Pants: If you're not a dress type of gal, indulge in sassy elastic pants. Not only will these keep you muffin top free but are super fashionable. Pair with comfy sweaters, a statement necklace and heels.  Not into heels? Go for sparkly flats…and hello comfortable ALL NIGHT LONG.
3. Bring Extra Shoes: Ladies, grab flats and keep them in your purse. You will want to change in them for dancing or just to walk to your car if you had to park far like we did. #novalet
BONUS TIP: Make an entrance with a fashionable coat. Ladies if you get cold, you can drape it over your legs at dinner.
PS. Refrain from drinking too much and taking shots. You have to see these people in a few days and don't wan't to divulge private information or make a scene. Drive sober ya' all!
Happy Holidays!